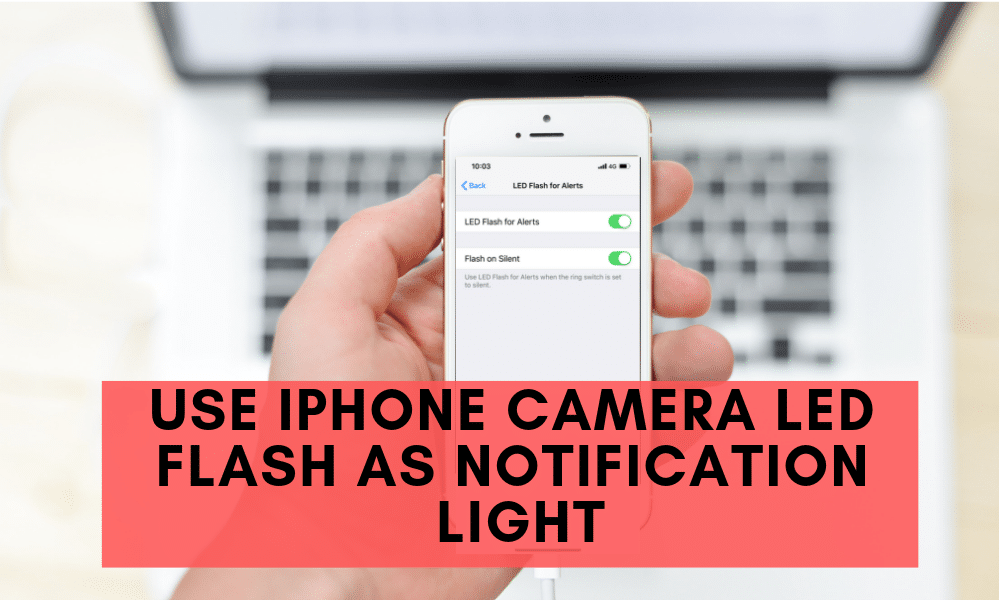 I prefer to keep my iPhone in silent mode especially when I am in office. However, the problem with that is I end up missing calls, messages and notifications. If you are from an era where you used a BlackBerry, then I have some good news as there is a cool way to address this problem on your iPhone.
You can enable LED Flash alerts, the accessibility feature, on your iPhone to avoid missing the calls and the notifications. While the accessibility feature is meant for the hearing impaired, it can be useful if you keep your iPhone in silent mode.
The accessibility feature essentially makes use of your iPhone's rear camera's LED flash as Notification Light.
How to Use iPhone Camera LED Flash as Notification Light
Here are the steps to use iPhone's camera LED flash as Notification light while in silent mode:
STEP 1: Launch the Settings app.
STEP 2: Navigate to General > Accessibility.
STEP 3: Then tap on LED Flash for Alerts under the HEARING section.

STEP 4: Tap on the toggle to enable LED Flash for Alerts.

Tap on the toggle to enable Flash on Silent.
That's it, you're now all set. Your iPhone's camera LED will flash whenever you get calls, SMS or notifications while it is in silent mode. You may also want to keep your iPhone facedown so you never miss the LED flash alerts.
Let me know how it goes, and if you found this tip useful.